Copyright © All rights reserved. Made By Eko Wild
Disclaimer: the information on this page is used entirely at the reader's discretion, and is made available on the express condition that no liability, expressed or implied, is accepted by
Eko Wild or any of its associates, employees or subsidiaries for the accuracy, content or use thereof.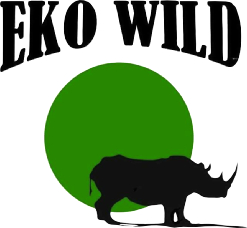 OUR MISSION is to concentrate and make available the best knowledge and experience in wildlife management and to guide national and international investment to the enhancement and development of assets, thereby contributing significantly to local and international economies with emphasis on the stakes of the people of Africa
Die maatskappy EKO WILD is gestig in 1991 en word sedert 2000 gebruik as handelsmerk van Ekosisteem Projekte BK.
The service base is fairly broad, dealing with various aspects of wildlife management on game reserves and game ranches, but tasks are shared by all the co-workers of the company, each focusing on his/her specific field of expertise.
Ons is gebaseer in Thabazimbi, Limpopo Provinsie, Suid Afrika.
The area is an up and coming wildlife destination with thousands of local and overseas guests visiting it annually. With the Thabazimbi Bush veld as backdrop, services are rendered to any reserve, park or lodge anywhere in South Africa.
In the game industry there is not just game sales to speak of.
Many infrastructures are required to run a successful game farm.
With our experience and knowledge, we can provide ALL the necessary tools and products required in the everyday running of your game farm
NUWE GOEDKOPER MODELLE NOU BESKIKBAAR!!!


'n Reeks modelle is voortaan beskikbaar wat aansienlik meer bekostigbaar is as ons ou reeks. Dit is moontlik deurdat sekere gedeeltes van ons krale se dierehanteergedeelte onder sekere omstandighede weggelaat kan word. Staal is die duur komponent van die stelsels, en aansienlike besparings kan bereik word deur minder noodsaaklike dele, soos houhokke, weg te laat.
Dit is natuurlik moontlik om later van tyd ekstra modules by te voeg tot die basiese struktuur wat u aanvanklik aangekoop het omdat alle panele van standaardafmetings is en in enige getalle later aangelas kan word in u vangstelsel.
Ons verskillende modelle kan besigtig word deur na die onderstaande skakel te gaan. Kontak ons gerus vir 'n spesifieke kwotasie en/of bestelling.
Eko Wild Passiewe VangkraalTM MODELLE
(kliek hier)

Wilhelm,
Ek kan maar net bevestig wat jy in jou e-pos skryf oor die verlaging in wild vang koste. Met die verlaging in pryse van ….lees meer